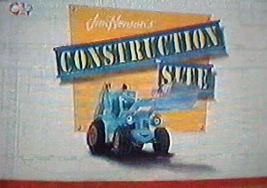 Enter the world of Construction Site, a special place beyond the fence where, through the antics of the machines, children are exposed to important messages about the nature of learning, thinking, and behaving. Children learn along with Digs and his friends as they find out the importance of certain beliefs, strategies, and behaviors for learning the most and doing their best. Together, they discover that we can all learn to think smarter and learn better.
Ad blocker interference detected!
Wikia is a free-to-use site that makes money from advertising. We have a modified experience for viewers using ad blockers

Wikia is not accessible if you've made further modifications. Remove the custom ad blocker rule(s) and the page will load as expected.