Fern is the lead character of a new web series set to release in September 2011. The mustachioed Fern is the creation of Jamie Killoran and his group Jim K's Figments, under the company name of Chiseled Features. Fern started as a series of internet shorts, and now with the creation of a few new friends, will be a feature production. The story of Fern follows him and his friends as they live their day to day lives, working at a greasy spoon diner, gas station and comic book shop. Fern is usually between jobs and owns a gumball vending business to help supliment his income. Fern is never short on advice for those around him. The day usually ends with the boys playing Dungeons and Dragons Tabletop edition and shooting the breeze. Ferns shut in friend Melvin joins in on the game via internet video chat. There is no corse language or excessive violence but some of the humor is definetely intended for adults. Watch it with your kids, you will get just as much out of it as they will.
http://www.metacafe.com/f/channels/CHISELEDFEATURES/
http://www.youtube.com/chiseledfeatures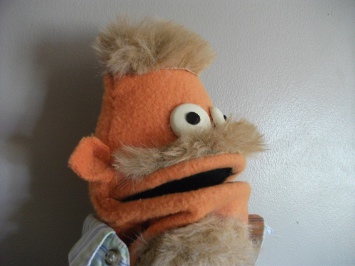 Jamie Killoran
Jim K's Figments and Chiseled Features
Ad blocker interference detected!
Wikia is a free-to-use site that makes money from advertising. We have a modified experience for viewers using ad blockers

Wikia is not accessible if you've made further modifications. Remove the custom ad blocker rule(s) and the page will load as expected.