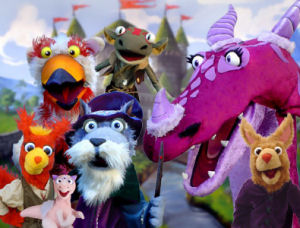 Hazel a brave little squirrel and Filbert a not so brave prince find Pepper, a baby dragon with a broken wing. They take Pepper to Walnut the Wizard for help, and he sends Hazel on a daring journey to collect ingredients for a magic healing potion. Along the way Hazel and Prince Filbert learn an important lesson about bravery.
Characters
External Links
Ad blocker interference detected!
Wikia is a free-to-use site that makes money from advertising. We have a modified experience for viewers using ad blockers

Wikia is not accessible if you've made further modifications. Remove the custom ad blocker rule(s) and the page will load as expected.