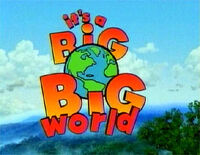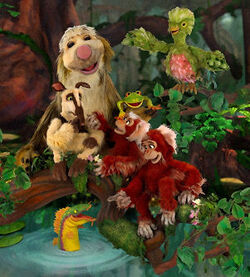 It's a Big Big World is a children's television show on PBS Kids that debuted January 2, 2006, and is part of Miss Lori and Hooper's schedule block.
Plot
The show revolves around a group of animals living in the rainforest. The star, and host of the show is (albeit creepy) Snook the Sloth.
The characters in the show are performed using Shadowmation, a mix of Bunraku and Green-screen puppetry. Snook, Smooch and Winslow were on the cover of the Puppetry Journal in Spring of 2006.
Puppeteers
Additional Puppetry by Carol Binion, Eric Engelhardt, Jim Kroupa, and Paul McGinnis
See also
External links
Ad blocker interference detected!
Wikia is a free-to-use site that makes money from advertising. We have a modified experience for viewers using ad blockers

Wikia is not accessible if you've made further modifications. Remove the custom ad blocker rule(s) and the page will load as expected.