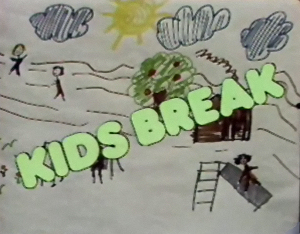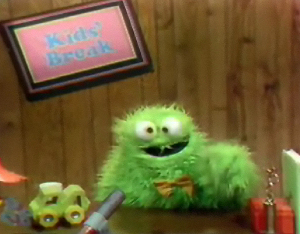 Kids' Break was a children's television show featuring a cast of characters some being puppets such as Howard Huge, Chef Combo, Milton M. Milton, and Manners the Butler. Aired on WDCA-TV 20. Pre-taped and Broadcast from WDCA River Road studios. Mondays through Fridays 1980 - 1987.
When Howard Huge, the host of Kid's Break would welcome the audience he would tell them jokes, riddles, etc. One of the usual segments in the show was the Word of the Day.
Ad blocker interference detected!
Wikia is a free-to-use site that makes money from advertising. We have a modified experience for viewers using ad blockers

Wikia is not accessible if you've made further modifications. Remove the custom ad blocker rule(s) and the page will load as expected.