[[Image: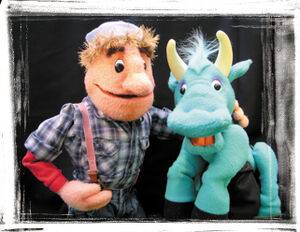 |center|280px]]
Paul Bunyan is a Human Puppet character from the Snapdragon Puppets show The Tall Tales of Paul Bunyan. Paul is the star of the show along with his companion Babe the Blue Ox. Paul Bunyan's tiny and tough Mother also appears in the show.
Ad blocker interference detected!
Wikia is a free-to-use site that makes money from advertising. We have a modified experience for viewers using ad blockers

Wikia is not accessible if you've made further modifications. Remove the custom ad blocker rule(s) and the page will load as expected.