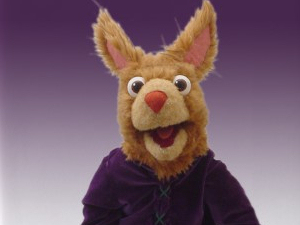 Prince Filbert is from the Swazzle puppet show, Hazel and the Dragon, is the bravest prince in all the land. He brags about his past adventures, but in reality he is a coward. After Hazel goes on her journey to help Pepper, a baby dragon, he learns that bravery takes many forms. Prince Filbert was designed by Patrick Johnson, and built by Sean Johnson. He is performed by Patrick Johnson.
External Links
Ad blocker interference detected!
Wikia is a free-to-use site that makes money from advertising. We have a modified experience for viewers using ad blockers

Wikia is not accessible if you've made further modifications. Remove the custom ad blocker rule(s) and the page will load as expected.