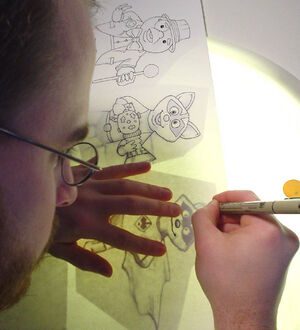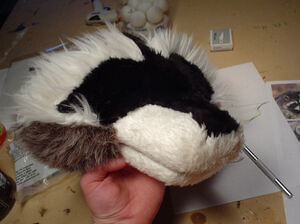 Ricky Raccoon is the star of the Swazzle puppet show Ricky Raccoon and the Recycling Ray. Along with his little brother Bandit, he helps Mayor Mole keep the city clean. His nemesis is the evil Rat Man, who along with his The Fly Guys try to cover the city with garbage. Ricky's catch phrase is, "Whether it's refuge, garbage, junk, or trash, Ricky Raccoon will be there in a flash!" Ricky Raccoon was designed by Patrick Johnson and built by Sean Johnson. He is performed by Sean Johnson.
Ricky Raccoon can also be seen periodically on the Swazzle web series, The Swazzle Workshop giving the eco-tip.
External Links
Ad blocker interference detected!
Wikia is a free-to-use site that makes money from advertising. We have a modified experience for viewers using ad blockers

Wikia is not accessible if you've made further modifications. Remove the custom ad blocker rule(s) and the page will load as expected.