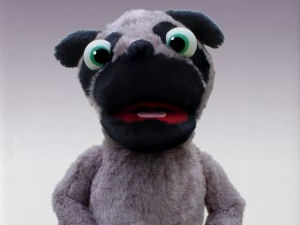 Rivet is a character from the Swazzle puppet show B.A.R.K. the Robot Dog. He loves to play ball, although he is not good at catch - which is indeed a sore spot for him. Rivet tries to get Ratchet, his house to play with him, but Ratchet finds him irritating. His curiosity and boredom sometimes gets him in trouble.
Ratchet was designed by Patrick Johnson, and built by Sean Johnson. He has been performed by Tim Sweeney since the opening of the show.
Ad blocker interference detected!
Wikia is a free-to-use site that makes money from advertising. We have a modified experience for viewers using ad blockers

Wikia is not accessible if you've made further modifications. Remove the custom ad blocker rule(s) and the page will load as expected.