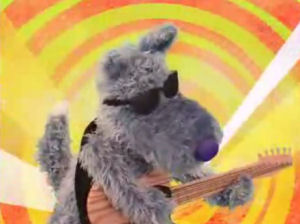 Shades Wolf is a wild wolf with rockabilly flair and a pair of ever present dark sunglasses. Like any good rock n' roller, he loves thrills and fun and thinks he can handle anything. Unfortunately, sometimes he's over-confident or even a bit foolhardy and can get himself or others into trouble by taking on more than he can handle. His Favorite Instrument is the Electric Guitar. He happens to be 8 years old.
Ad blocker interference detected!
Wikia is a free-to-use site that makes money from advertising. We have a modified experience for viewers using ad blockers

Wikia is not accessible if you've made further modifications. Remove the custom ad blocker rule(s) and the page will load as expected.