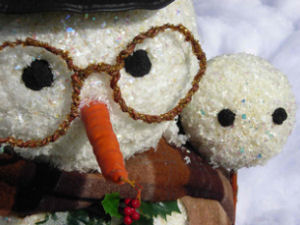 Steve is the producer of Frosty's 12 Days of Christmas Podcast. He basically keeps Frosty's whole operation running. Steve is head of tech support, he answers phones at their North Pole studios, and he is Frosty's driver. Steve is also head sound engineer, he manages the website, and he is the head of craft services. Steve was designed, built and performed by Patrick Johnson.
External Links
Ad blocker interference detected!
Wikia is a free-to-use site that makes money from advertising. We have a modified experience for viewers using ad blockers

Wikia is not accessible if you've made further modifications. Remove the custom ad blocker rule(s) and the page will load as expected.