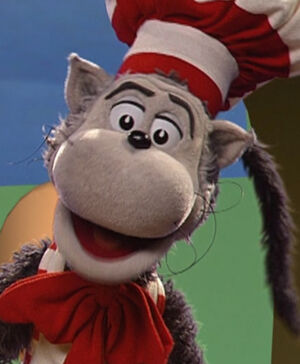 The Cat in the Hat is the star from The Wubbulous World of Dr. Seuss. He hosts each episode of the show sometimes playing the role of a narrator. Every episode of the show a lesson is learned. The Cat in the Hat usually explains the lesson at the end of each episode.
The Cat in the Hat was performed by Bruce Lanoil (1996-1997) and Martin P. Robinson (1997-1998). His assistants are Little Cat A, Little Cat B and Little Cat C. They appear with him in every episode of the show singing songs or helping him introduce the show. Cat also helps characters in episodes by giving them inventions and other items.
Ad blocker interference detected!
Wikia is a free-to-use site that makes money from advertising. We have a modified experience for viewers using ad blockers

Wikia is not accessible if you've made further modifications. Remove the custom ad blocker rule(s) and the page will load as expected.