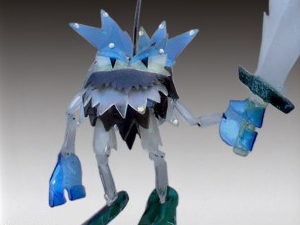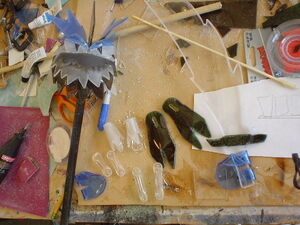 The Glass Man is one of Rat Man's trash guards in the Swazzle puppet show, Ricky Raccoon and the Recycling Ray. Despite his small size he is fierce and carries a large glass sword.
The Glass Man was designed by Patrick Johnson, built by Sean Johnson. The puppet was made from colored sheets of acrylic plastic that were cut and molded, to give him a real glass look.
He was performed by Tim Sweeney.
External Links
Ad blocker interference detected!
Wikia is a free-to-use site that makes money from advertising. We have a modified experience for viewers using ad blockers

Wikia is not accessible if you've made further modifications. Remove the custom ad blocker rule(s) and the page will load as expected.