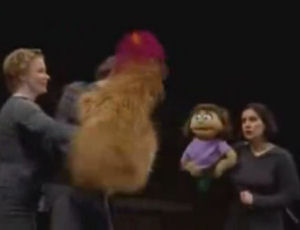 The Internet is the Porn is a song from Tony-award winning musical, Avenue Q. Kate Monster tells about the internet, but Trekkie Monster feels it's only good for one purpose. Robert Lopez and Jeff Marx wrote the music and the lyrics to the song.
Since its premiere on Avenue Q it has become a popular internet meme.
Ad blocker interference detected!
Wikia is a free-to-use site that makes money from advertising. We have a modified experience for viewers using ad blockers

Wikia is not accessible if you've made further modifications. Remove the custom ad blocker rule(s) and the page will load as expected.